"Sara Rezaeikhoshbakht"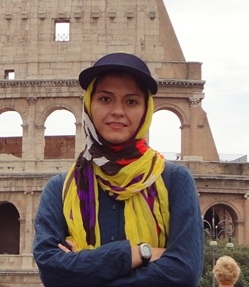 Email:
IPM Positions
Research Assistant , School of Astronomy
(2012 - 2014 )


Non IPM Affiliations
MSc Student of Islamic Azad University, Central Tehran Branch
Research Interests
. Observational Astrophysics
. Stellar Evolution
. Star Formation History
Awards
oFull grant awarded for participating in the Asiago summer school on the exoplanet search and the dark side of stellar and galaxy formation - Padova University - Asiago Astrophysical Observatory, Italy - June 2013 o Prize awarded for the best poster presentation at the 17th meeting on research in Astronomy - Institute for Advanced Studies in Basic Sciences Zanjan, Iran May 2013 o Full grant awarded for participating in the School on The Art of Observational Campaigns - GREAT-ITN School- Instituto de Astrofisica de Canarias (IAC) La Laguna (Tenerife) September 2012 o Grant awarded for participating in the International school of Astrophysics Francesco Lucchin? and Great-ITN - Teramo, Italy - June 2012
Research Activities
My research topic is ?probing the star formation history in galaxies, using long period variables? which is a new method for finding the Star Formation History (SFH). We have used two different data sources; an optical survey and a near infrared catalogue in order to work on dusty AGB stars. Our method of finding Star Formation History (SFH) is based on studying Long Period Variables (LPVs) which are mostly AGB (Asymptotic Giant Branch) stars at their very late stage of evolution. They have dominant instability in their atmosphere at their final stage of evolution which cause them start radial pulsating at very long periods; as a result, they have large mass loss and are principal production sites of dust in the universe.
Present Research Project at IPM
Probing the Star Formation History in the Magelanic Clouds, using Long Period Variables.